SPC Bridge (generic) allows integration of Vanderbilt SPC intrusion system with a third-party system, e.g. a home or building automation system. Using the SPC Bridge you are able to use events from all your SPC connected motion detectors, door/window contacts, smoke detectors and alarm status for automations in the third-party system.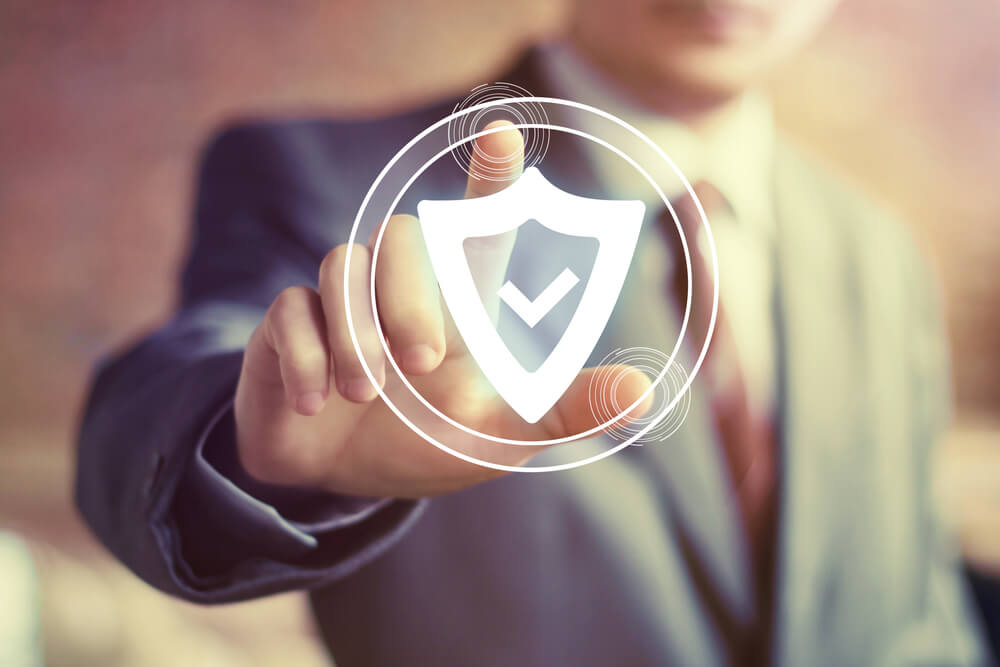 Secure and reliable
All communication between the SPC panel and the Bridge is encrypted and occurs on your local network. No cloud service is involved. Vanderbilt's official protocol FlexC is used. The SPC panel settings determine what can be controlled and monitored.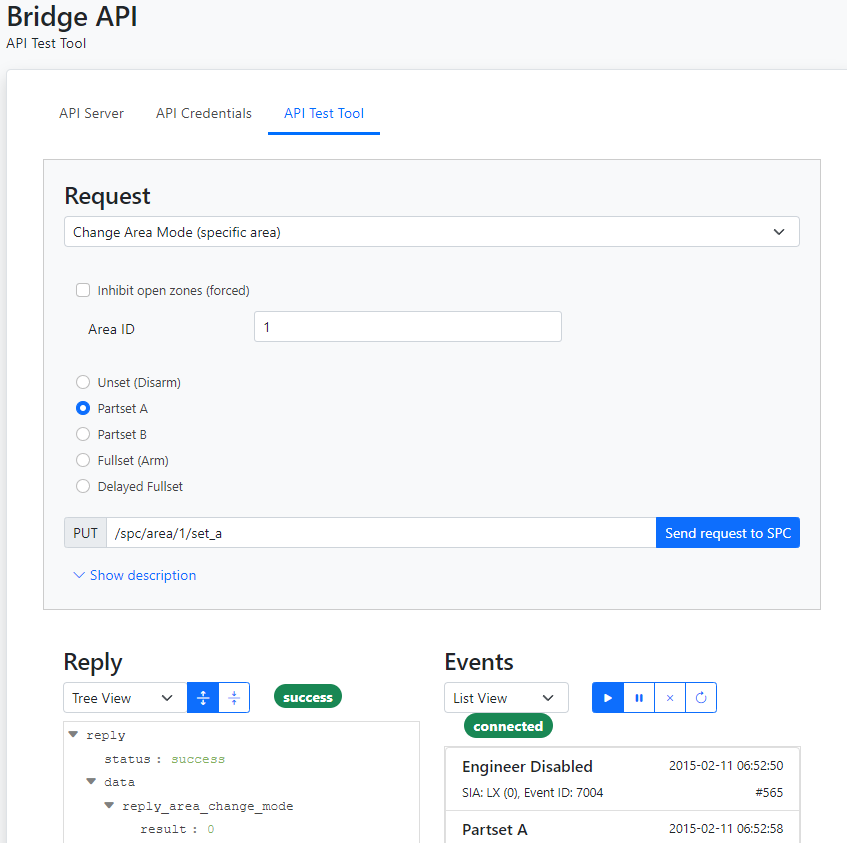 API test tool
The API test tool is a very useful tool for testing and troubleshooting the Bridge's REST/Websockets API. The tool is also very helpful for integrators who want to learn the API. The tool has three sections:
Request. Here, you "build" and send an API request.
Reply. Displays the response from the API on a request.
Events. Displays real-time events from the API.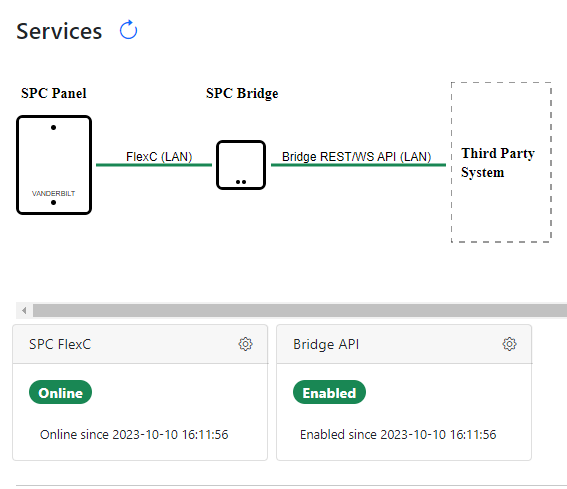 REST/Websockets API
The REST API provides access to the SPC panel resources via HTTPs requests. The API uses JSON as its communication format, and the standard HTTP methods GET, for requesting status, and PUT.for sending commands to the SPC panel
The WebSocket interface broadcasts events from the SPC panel to "subscribing" clients in real time. The Bridge is completely transparent and forwards all event types sent from the panel. However, it is configurable in the SPC panel which event types should be reported.
API specification is provided on request
SPC Bridge is available with two different case options, frosted aluminium alloy or lavender colored ABS plastic.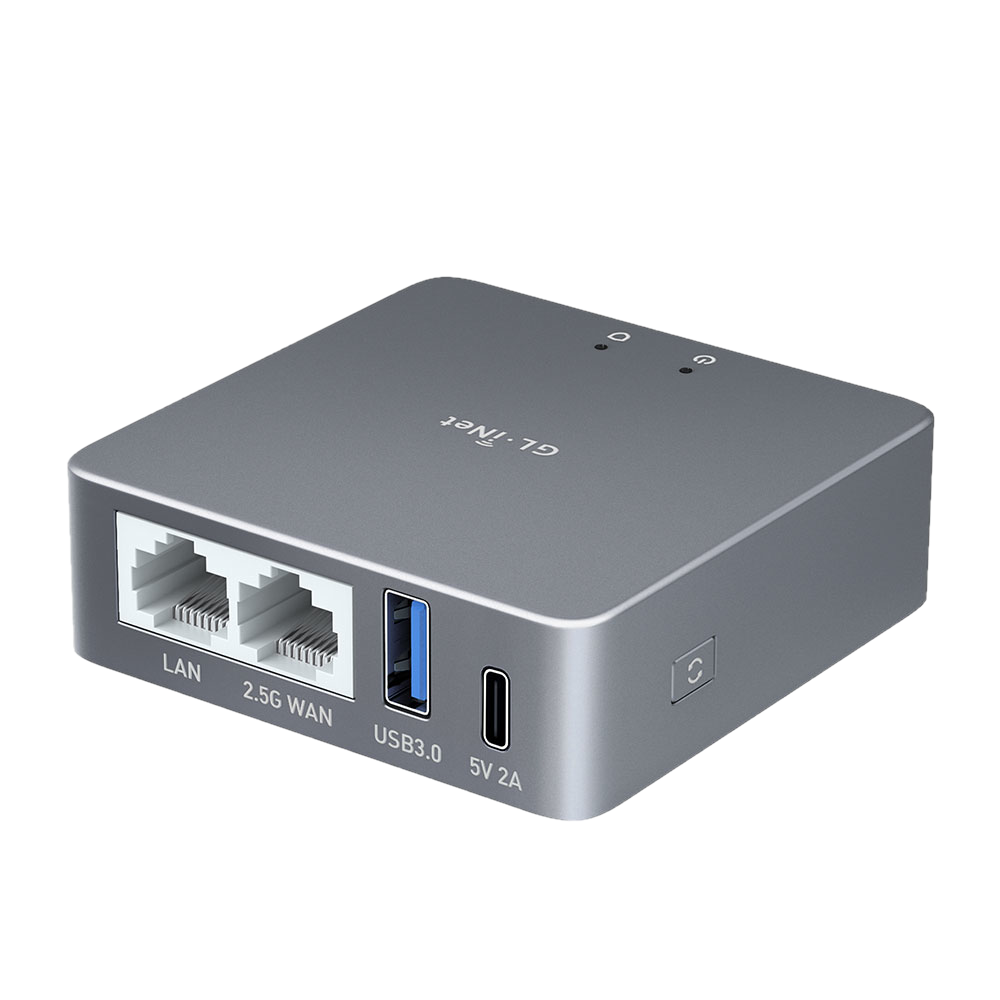 Alluminum alloy - GL-MT2500A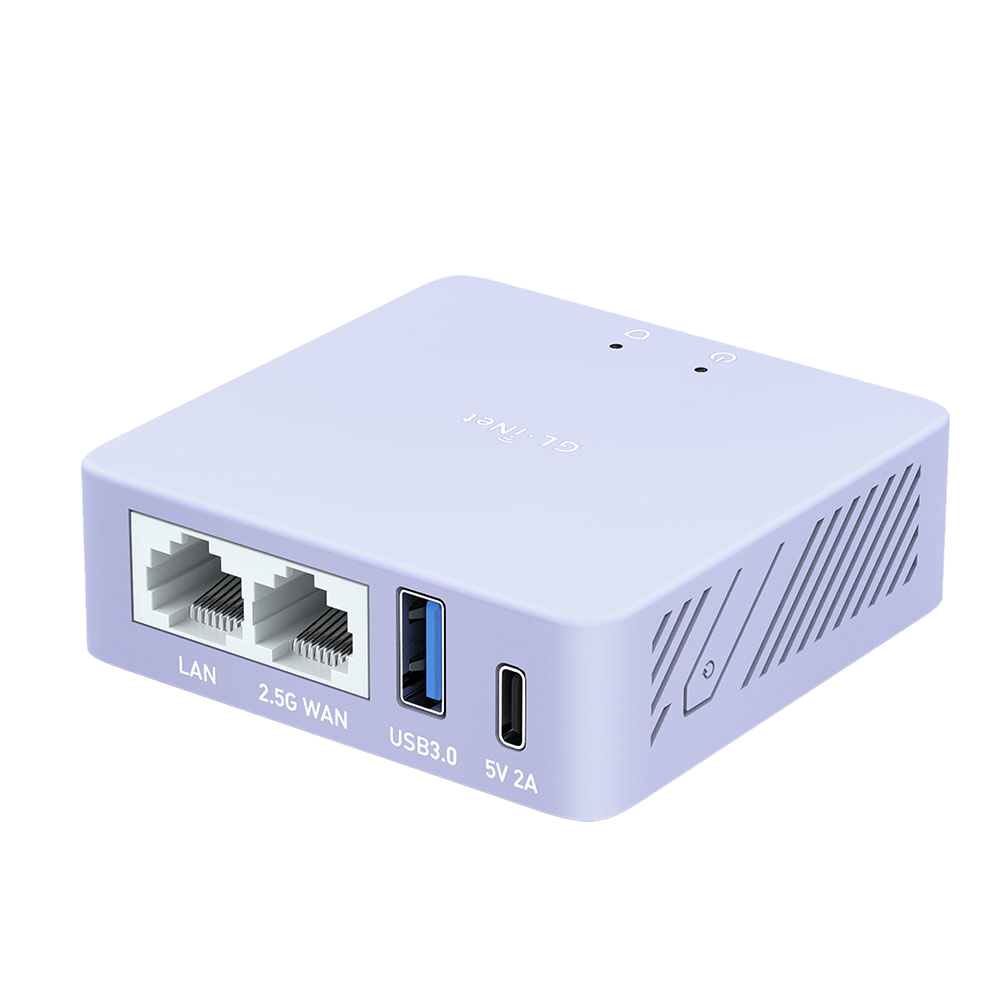 ABS plastic - GL-MT2500
Secure and reliable communication.
SPC Bridge is using Vanderbilt's official encrypted protocol FlexC. All communication occures on your local LAN, independent of any cloud services.

REST/Websockets API.
The Bridge is providing a open  REST/Websockets API for easy integration of SPC with any third-party system.

Complete integration.
Support for SPC areas, zones, outputs, doors, etc.

SPC Panel models and limitations.
All SPC panel models are supported. Recommended for maximum 128 zones and 16 areas.
Web based Admin GUI.
The Bridge is configured using a user-friendly web-based admin interface. 
Versatile test tools.
The Bridge includes many tools for testing and troubleshooting the REST/Websockets API and the FlexC communication.

 
Product
Content
Price excl VAT
SPC-BRIDGE-GL-MT2500
1 x SPC Bridge, ABS plastic case
1 x Ethernet cable, 0.8 meter
1 x Power adapter 5V, 2.4A, EU
1 x USB A to C power cable, 1.5 meter
On request
SPC-BRIDGE-GL-MT2500A
1 x SPC Bridge, Aluminium alloy case
1 x Ethernet cable, 0.8 meter
1 x Power adapter 5V, 2.4A, EU
1 x USB A to C power cable, 1.5 meter
On request
CPU
MediaTek MT7981B Dual-core, @1.3GHz
Memory
DDR4 1GB
Storage
EMMC 8GB
Power Input
USB Type-C, 5V/2A
Power Consumption
<2.6W
Operating Temperature
0 – 40°C
Storage Temperature
-20 – 70°C
Dimension
70 x 70 x 22 mm
Weight
60g (ABS platic case)
157g (Aluminium alloy case)
Ethernet
1 x LAN port, 10/100/1000 Mbps
1 x WAN port (only for troubleshooting)
USB
1 x USB 3.0 port
Buttons
1 x Reset button

Type Approval
CE, FCC, RoHS Compliant

Lundix's solutions - the most cost effective way
to integrate your security system.